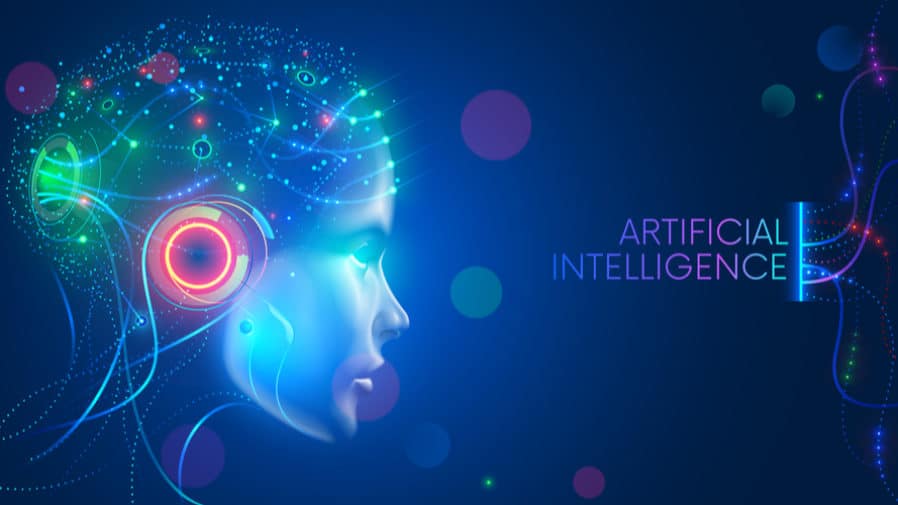 There are always new advancements in the world of web development. Businesses whether big or small, aim for global recognition, and implementing new ideas and technologies go a long way for establishing your business digitally.
AI or Artificial Intelligence has made this job easier for you. With the advent of AI, new opportunities come knocking on the doorstep of your business.  When top industrial giants are employing AI to expand their business, you also should not shy away from using the technology of AI for a better business experience digitally.  It has become a source of increasing the revenue of the business.
Growth of AI in Business
Studies have shown that the AI market has grown at an unprecedented rate over the past few years. Statista found out that in the year 2018, the net worth of the AI industry was about 7.3 billion dollars. It has been expected that in the decade of 2020s, the value will increase to a whopping 89 Billion dollars.
Let us have a look at the following data, we can get a clear picture of AI growth. These statistics are compiled by analyzing different businesses:
84 percent of the business say that AI has enabled them to have an advantage.
75 percent believe that AI has enabled them to try new business ventures.
72 percent believe that AI has decreased human workload.
51 percent of the executives say that the use of AI enhances the features, functions, and performance of a product.
If we look through the statistics, we can surely come to know about how AI has impacted and influenced the business scene. Embracing AI in your business would change the way your business works forever. It would enable you to try out new things with less difficulty.  AI would change the way you interact with your customers.  It will also provide a better user experience.
How AI Makes Web Development Better?
Web development or Web designing is a very important aspect of the digital business. Web development refers to designing your website. It entails building, maintaining, and enhancing the website of your business for a better user experience. Web development is important to your business in the following ways:
It helps in better customer outreach.
Helps in building a better expression about your business.
Helps in aiding your SEO.
Helps in customer engagement with your business.
These are merely a handful of points outlining the importance of web development for your business. With the interference of Artificial Intelligence in the world of web development, it has become better. Let us now look at some of the things how AI has helped Web development:
Ease of Coding
The use of AI in Web Development would help the developers and provide them an ease in coding.  It would help the user to create the code from the beginning and would also help to build smarter apps. This would make the website run faster and smoother.
Chatbots
Through the use of chatbots, AI has enhanced the process of replies and in turn, increases business sales. Techniques like data encryption,multi-factor authentication, data encryption, have enhanced the security of the chatbots.
Better User Experience
Through advanced AI, it is easier to follow a customer-centric approach. AI offers smooth operation of the website. If your website works better, the users will want to associate with your business.
An Upfold Increase In Demand For Voice-Based Search
AI technology has enabled websites to search for things based on the human voice. Through the feature of Voice Assistants, the customer experience is enhanced.
Better Website Interface
Through adopting AI, the user interface of the website is enhanced. It helps in reproducing ideas and creates attractive web designs.
Machine Centralized detailed research
The AI assistant carries out detailed and analytical research on the website's written part. The task of reading or writing ads and then using them on the website is a difficult task. AI performs deep research and then accordingly uses it to perform the task of writing with ease.
For including the benefits of Artificial Intelligence in your business, it is recommended that you hire a good web development agency. These agencies understand what is the best strategy you can employ for your business and work accordingly. Agencies like LeadMuster would help in strategizing the business steps and enhance your digital business experience.