30 Interesting Facts About Vietnam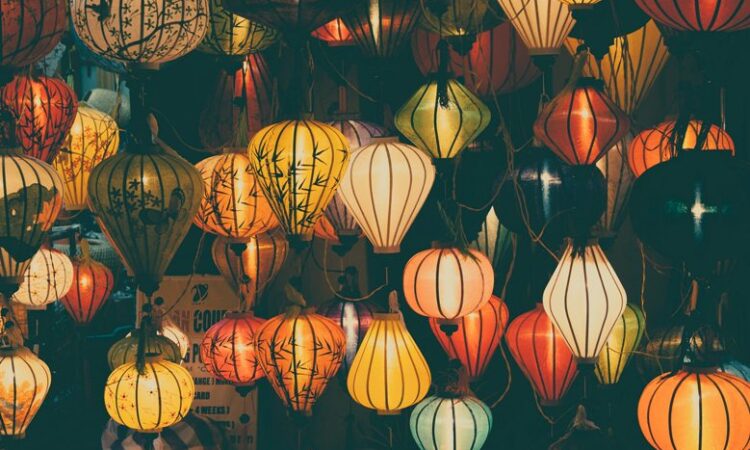 Vietnam is a country located on the Indochina Peninsula in Southeast Asia. Vietnam has a tropical and subtropical monsoon climate. There is no distinct winter and summer seasons. The weather is determined by the direction of winds.Outlines of Vietnam's map resembles the silhouette of a dragon.
Laos, Cambodia and China are the neighbors of Vietnam. The main population is "Viet". The main religion in Vietnam is Buddhism. Vietnam coast is washed by the South China Sea.
1. Vietnamese believes in the legend that their ancestors was fairies and dragons.
Au Co was lovely fairy, who lived in the mountains. She was cured all who needed it. Once frightened her a monster and she ran away, turning into a crane. The son of a sea dragon Lac Long Quan saw this. He tore out of the land of rock and killed the monster. When Au Co stopped to see who helped her, she turned back and fell in love with her savior. As a result, they were married and soon gave birth to a bag with a hundred eggs. After a while of them were born one hundred children. According to the legend – they were the first Vietnamese.
2 . The name "Vietnam" means "the southern country of Viet's."
3. In Vietnam, there is no exact date of the New Year celebration. Every year this date is changed, it is determined by the moon.
4. Vietnam has the world's longest cable car. The cable car is in a suburb of the city of Danang.
5. In Vietnam, there is an amazing hotel-tree – Hang Nga Guesthouse in Dalat. This building looks like a huge tree. Local people call the Hang Nga Guesthouse «crazy house». This house was designed by architect named Dang Viet Nga – the daughter of the Vietnamese party leader. So she is trying to draw people's attention to the environmental issues.
6. Vietnam's national costume is called Aozay (Ao Dai) . Aozay is a very beautiful outfit. It is a long dress with slits, dressed over pants or skirt . Aozay was coined in 1744 by King Wu Vuong Nguyen Phuc Hoat. Aozay is popular even today. Vietnamese women believe, that the national costume is very fashionable and that it is a best attire. In Vietnam Aozay worth about $ 40.
7. The Halong Bay was declared the heritage of humanity and it is under UNESCO protection.
8. Vietnamese beaches are among the most beautiful on the planet. Angeline Jolie praised the Vietnamese coast for its beauty, clean water and a small amount of tourists, when she was there.
9. Vietnam is the second largest supplier of rice in the world.
10. The Vietnamese have their national sport – "Takraw". Resembles volleyball, but you have to play by feet. Championships by Takraw are held annually. Also, takraw is popular in Burma, Laos, Cambodia and Thailand.
11. Locals legally are not allowed to play in the casino, but to tourists, this prohibition does not apply.
12. Only 10% of Vietnamese roads are paved.
13. Familiar to everyone and everyone's favorite fruit – mandarin, originally is from Vietnam. It is from this country seedlings were taken all over the planet.
14. In Hanoi, there is a unique Water Puppet Theatre – Thang Long . Thang Long is the one such theater in the World.
15. Vietnam has the most exotic taxi on the planet. For a fee, an elephant can be your taxi.
16. In the ranking of the regions and countries with the best cuisine, Vietnam took the 3rd place in the world in 2008. Vietnamese cuisine is very diverse – there are about 500 different traditional dishes. These dishes include exotic meats and delicious vegetarian products. But the foundation of Vietnamese cuisine is plain white rice, richly flavored with vegetables, fish, meat, spices and sauce. Biscuits, pasta and steamed rice and dumplings are also very popular – as well as all kinds of soups, including eel soup, vermicelli with minced chicken and bitter soup.
17. Vietnam was a colony of France. In any shop you will easily find a fresh baguette and a variety of cheese.
18. Vietnam is developing very fast. In terms of economic growth, Vietnam is second only to China.
19. Vietnam Airlines are among the best in the world. All thanks to the original service. Stewardesses in national dresses (Ao Dai) offer excellent Vietnamese cuisine. And drinks are served every half hour.
20. ABC News found the best quiet nook of the planet in 2008 – Phu Quoc Island's Beach.
21. Vietnamese Ngo Dinh Nhu considered the most elegant and graceful woman of the 20th century. She was the first lady of South Vietnam in 50 and she was fond of wearing Oazay.
22. The most popular form of transportation in Vietnam – this is a bike. Over 20 million Viet use it for transportation.
23. The most common surname in Vietnam – Nguyen. About 40% of the population carry it, but they are not relatives.
24. In Vietnamese schools gong served as a signal to the beginning and to the end of the lesson.
25. United States recognized the independence of Vietnam only in 1995.
26. In 2008, in Vietnam was a beauty contest "Miss Universe" (won the girl from Venezuela – Dayana Mendoza).
27. In 2009, the north-west of Da Nang discovered the world's largest cave .
28. Peach – is the main New Year tree of Vietnamese.
29. Every tourist in Vietnam can be able to feel himself like a real millionaire. 100 $ – it is about 2 million dongs (the local currency)
30. All territories of Vietnam are in the same time zone, as the country stretches from north to south.
Welcome to Vietnam – it is an amazing country!